Dave Gold Big Band 'Heaven on Their Minds' launch party @ Amersham Arms, New Cross 29th August 2017
My Only Desire Records returns to everyone's favourite South London boozer The Amersham Arms, on Tuesday 29th August 2017 @ 7pm, for four hours of funky-ass jazz, soul, funk and library music in celebration of the new LP by the Dave Gold Big Band – 'Heaven on Their Minds'. 
The guys from 22a Music are coming down to spin an exclusive jazz vinyl set. LPs will be on sale on the night, and you will receive a free shot of Goldschläger with every copy bought*. Hopefully see you down there.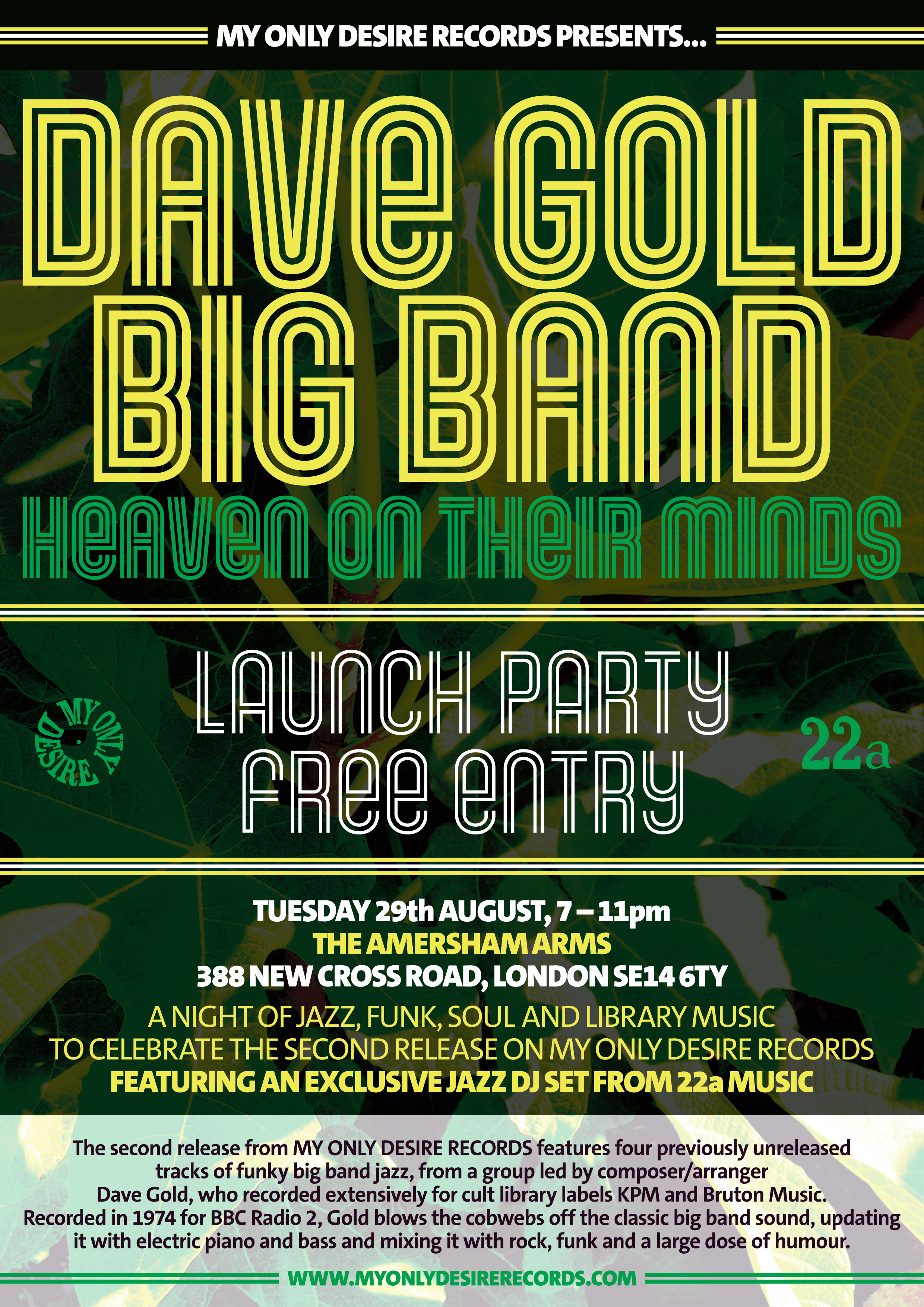 * whilst stocks last